IS-Wireless announces partnership with Tambora Systems and goes global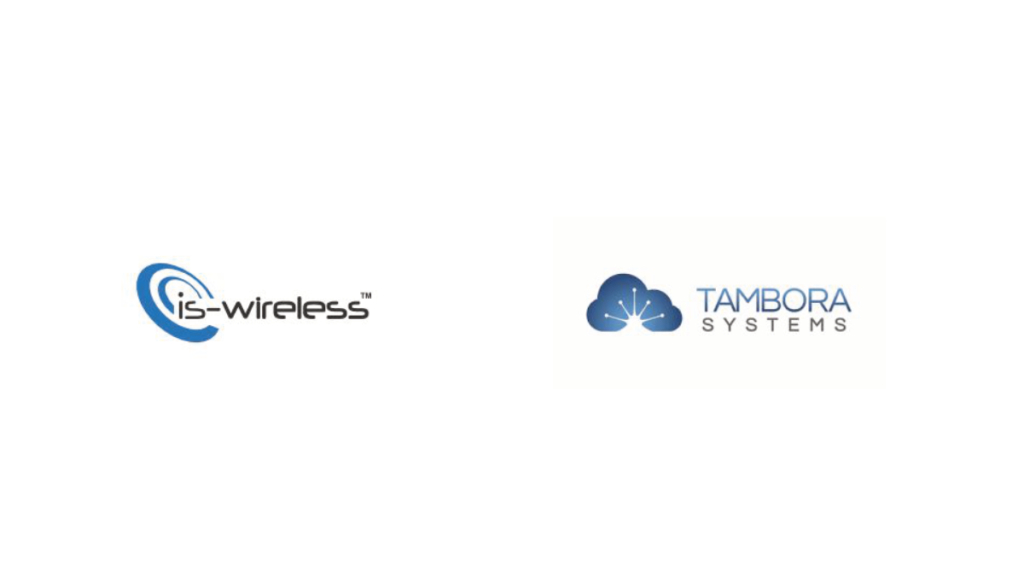 IS-Wireless, a provider of Radio Access Network (RAN) and Tambora Systems, a provider of Mobile Edge Core, announced cooperation to address challenges in building mobile networks of the future. The goal is to transform mobile network architecture by closely coupling the RAN & Core to achieve higher cost savings, better performance and faster time to market for new services. The companies are in advanced discussions with customers from the US and Southeast Asia
Poland-based IS-Wireless and Singapore-based Tambora Systems introduced an innovative solution where RAN and Core, are horizontally integrated which results in an optimal adjustment to the user profile. Thanks to this optimization the network traffic is performed locally which has a tremendous impact on the quality of service for the end-users.
There is a change in the paradigm of building mobile networks – they will be much more content-driven – says the CEO & Founder of IS-Wireless, Dr. Slawomir Pietrzyk.
The center of gravity moves from the operator to the content provider, who will participate more in this business. Such networks must be effective and built based on the edge computing concept – he adds.
It's an innovative model of thinking about resources. Network functionalities are launched where it is needed at a given moment. This allows better management of resources and reduces operating costs. One can compare it to the "just in time" model in manufacturing or logistics. Such flexible, user-centric networks are what we call Open RAN wave 2.
This is the industry's first fractal solution, a micro-mobile network of RAN & Core at Edge -says CEO & Co-Founder of Tambora, Anand Uppili. This will cut Core & RAN costs by 40-60%, reduce delay by 50% and provide flexible platform to launch new services.
The companies are in advanced discussions with customers from markets such as US, Malaysia, Thailand, Vietnam, and Indonesia. Thanks to cooperation with Tambora, IS-Wireless can offer effective mobile networks in super-dense areas like Bangkok or Jakarta – places where many users uses big chunks of data simultaneously. The solutions allow high quality of service to each of them. After trials, joint announcements are planned later this year and in 2022.
IS-Wireless implements a 5G campus network
The cooperation with Tambora Systems is a strong entry of IS-Wireless to international markets. In July, the company began its first 5G network implementation in Poland based on an open model, the so-called Open RAN. This is the latest trend in building 5G networks, gaining attention all around the world.
About IS-Wireless
IS-Wireless is a provider of 5G networks, including standard-compliant software and hardware necessary for building RAN and Core networks. IS-Wireless is a proponent of Open RAN network development. It is the only Polish company participating in 5G research in scope of European research programs since 2012. The company cooperates with top national and global research facilities. IS-Wireless is a team of more than 50 world-class specialists in the field of RAN, Core networks, virtualization and software engineering, consisting of veterans of developing mobile networks in Poland and authors of pioneer research work in the field of radio systems. The enterprise is a member of international groups working on network standardizing: ORAN Alliance and TIP (Telecom Infra Project).
About Tambora Systems
Tambora provides 5G & 4G core optimized for edge. Its cloud native, micro-disaggregated core is 3GPP compliant, runs on containers or virtual machines, and requires minimal underlying hardware. The company is working with Tier 1 mobile operators in South East Asia and Middle East in deploying the first in the industry 4G micro-slicing and launching new guaranteed based services. Tambora is based out of Singapore with development center in India and business development teams in Europe and Asia. It has partnered with many international companies to offer a complete edge stack for 5G and enable current 4G networks have comparable features and performance of 5G.